Label
: ECM
Format
: CD
Barcode
: 0028948104277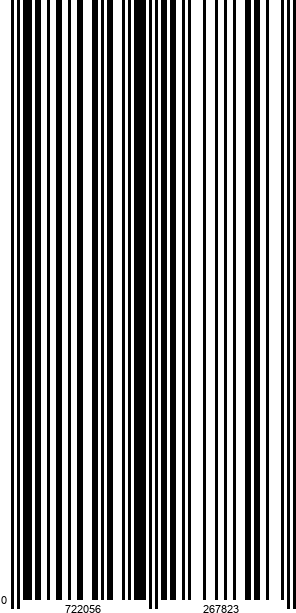 Catalog number
: ECM 4810427
Releasedate
: 08-11-13
Il Pergolese presents new arrangements and improvisation inspired by opera and sacred music.
Singer Maria Pia De Vito, pianist François Couturier, cellist Anja Lechner and percussionist Michele Rabbia also consider Pergolesi's relationship to the art music and the popular music of Naples from a contemporary perspective.
The text of the Stabat Mater – translated into Neapolitan by Maria Pia De Vito – and the opera arias, are transformed into songs and vivid narrative, open frames providing the key to reinterpreting Pergolesi.
François Couturier's arrangements widen Pergolesi's structures, offering space for much improvisational interaction
A project paying tribute to 18th century composer Giovanni Battista Pergolesi (1710 – 1736), Il Pergolese presents new arrangements and improvisation inspired by opera and sacred music. Singer Maria Pia De Vito, pianist François Couturier, cellist Anja Lechner and percussionist Michele Rabbia also consider Pergolesi's relationship to the art music and the popular music of Naples from a contemporary perspective. The text of the Stabat Mater – translated into Neapolitan by Maria Pia De Vito – and the opera arias, are transformed into songs and vivid narrative, open frames providing the key to reinterpreting Pergolesi. François Couturier's arrangements widen Pergolesi's structures, offering space for much improvisational interaction. For Il Pergolese is a real group project with creative from all partucipants, a discourse among sounds with rhythms generated by drums and metals and sampled and real-time electronics. "Sound textures grow dense with the richness of instrumental counterpoint or are set free in electronic soundscapes and along coloristic, percussive lines, as cello becomes voice or voice becomes an instrument" says Maria Pia De Vito in a performer's note in the CD booklet.

The project was commissioned by the Festival Pergolesi-Spontini of Jesi in 2011. Reviewing the premiere performance, Augusta Franco Cardinali of Voce della Vallesina wrote of "unforeseen impressions for the listener. Crystallized sound fragments expand into flares of notes like meteors. Pergolesi's music emerges, becomes increasingly recognizable until it is transformed into prayer... This music, in which different styles are blended together, cannot be categorized. It would be inexact to call it 'experimental music', since its sound material, both vocal and instrumental, is treated with uncommon sensitivity, competence, intelligence, and stylistic elegance as well as technical expertise..." The improvisational component ensures that each performance of Il Pergolese is unique. The present interpretation was recorded in Lugano in December 2012, with Manfred Eicher as producer.

Three of the protagonists of Il Pergolese – François Couturier, Anja Lechner and Michele Rabbia are well-known to ECM listeners. German cellist Lechner has appeared on more than twenty ECM recordings playing everything from tango with Dino Saluzzi to compositions of Mansurian and Silvestrov with the Rosamunde Quartet or arrangements of Gurdjieff with Vassilis Tsabropoulos. At home with both improvisation and the classical tradition, Lechner is, with Dino Saluzzi, the subject of the documentary film "El Encuentro" made by Norbert Wiedmer & Enrique Ros and recently issued by ECM on DVD.

French pianist François Couturier is the founder-composer of the Tarkovsky Quartet, of which Anja Lechner is a member, and also plays in duo with the cellist (ECM recording in preparaion). Couturier's other ECM albums include a solo recording Un jour si blanc, and a duo disc with violinist Dominique Pifarély, as well as recordings with Tunisian oud master Anouar Brahem.

Italian percussionist Michele Rabbia has been the principal drummer of Stefano Battaglia's projects since 2000 and appears on several ECM discs with the pianist including Raccolto, Re: Pasolini and Pastorale a disc of duets incorporating his live electronic treatments. Rabbia has collaborated with numerous musicians, the long list including Enrico Rava, Charlie Mariano, Antonello Sallis, Dominique Pifarély, Rita Marcotuli, the Italian Instabile Orchestra, Sainkho Namchylak, Paul McCandless and many others.

Singer Maria Pia De Vito makes her ECM debut with Il Pergolese. She has long been active in improvisation and jazz with musical partners including John Taylor, Ralph Towner, Rita Marcatouli, Norma Winstone, Steve Swallow, Paolo Fresu, Gianluigi Trovesi, Giorgio Gaslini, Colin Towns and many more. Musical research, exploring beneath the work's surfaces, has been a key element of her performances from the outset, whether the music at hand has been jazz of the American songbook, idiosyncratic Neapolitan vocal music (De Vito is herself a native of Naples), adaptations of Monteverdi with Bruno Tommaso or – as on the present disc – Pergolesi as an improvisational resource.

Maria Pia De Vito, François Couturier, Anja Lechner and Michele Rabbia celebrate the release of Il Pergolese with concerts in Naples on November 9, and Rome on November 22.